Jazz drum beats - Straight time swing
Introduction to the Jazz drumming lesson: Straight time 2
The drum sheet of this lesson about Jazz drumming contains some exercises for the bass drum, with classic swing playing.
In this second lesson dedicated to Jazz drum beats and to the Straight time, you'll see the previous drum lesson figurations applied to the bass drum, again with the steady right hand swing on the ride cymbal and every bar second and fourth fourth played by the hi-hat.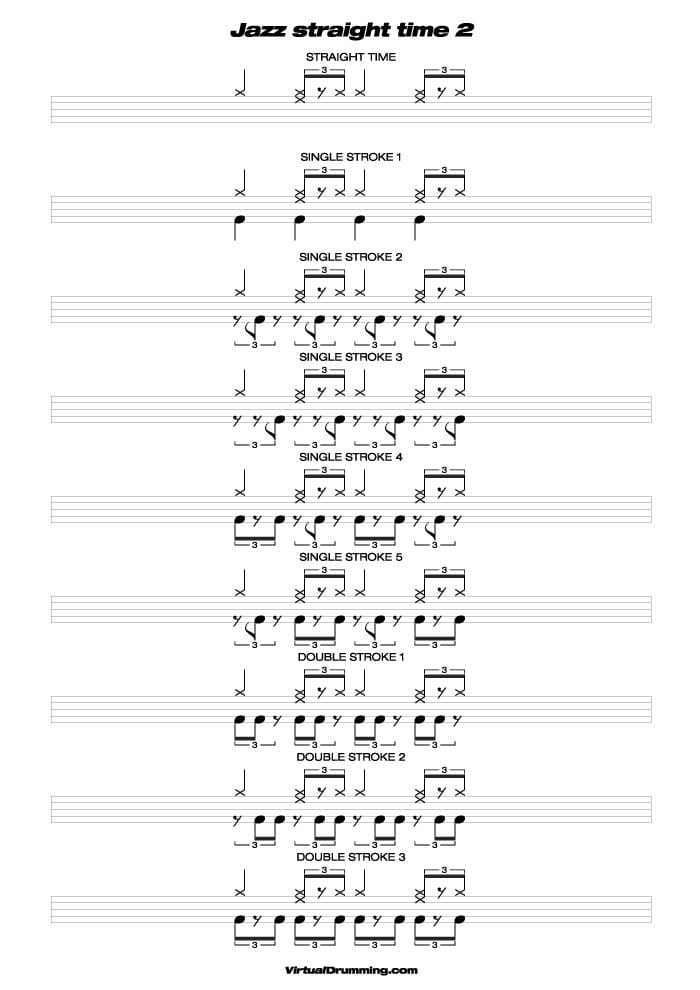 Download

Drum sheet music Jazz Straight time 2 File ZIP


Learn to read the drum sheet music
Drum set elements The graphic symbols of drum set elements in drum sheet music.
Notes and Rests Notes and rests value in drum sheet music.
Tie and Dot Tie and dot in drum sheet music.