Rock drum lessons online, basic drum beats
Introduction to the Rock drum lessons: basic drum beats
The drum sheet of this video drum lesson dedicated to drum Rock beats, contains main Rock, Blues, Pop and Folk rhythms.
The first basic drum Rock beats are made by a single 4/4 measure and they are the classic Rock patterns that still are the basic ingredient of many new songs and compositions. The drum sheet splits the staff in two parts: the upper one shows the hi-hat or the ride cymbal notes, and the lower one is dedicated to a combination of snare and bass drum strokes.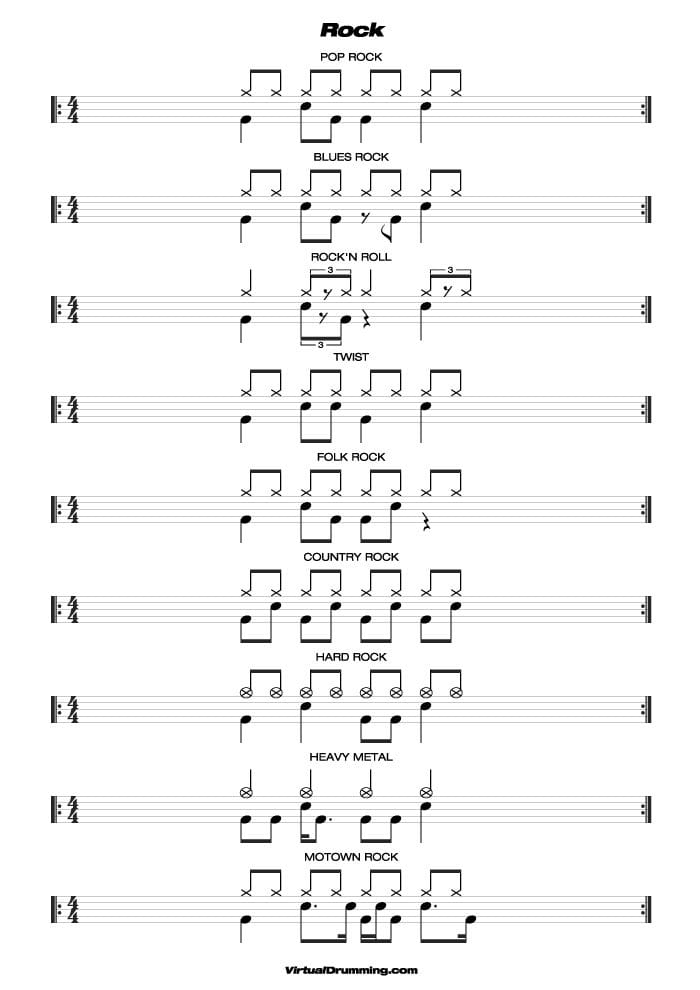 Download

Drum sheet music Rock drum beats File ZIP


Learn to read the drum sheet music
Drum set elements The graphic symbols of drum set elements in drum sheet music.
Notes and Rests Notes and rests value in drum sheet music.
Tie and Dot Tie and dot in drum sheet music.