The link between Afro rhythms and Reggae music
Introduction to the video drum lesson: Afro Reggae drum beats
The pdf score of this video lesson dedicated to basic drum beats, contains some traditional Afro and Reggae rhythms.
Though the origins of African rhythms date back in ancient times, their influence on western music is recent. African rhythms are often similar to Latin rhythms, and some of their features have been used by jazz drummers since the be-bop age.
In the pdf score we have put Afro rhythms and Reggae together, because of the strong cultural ties between Jamaican music and Africa. Both had their wider diffusion in the '80's, and are now often present in European and American pop music. Some of them are written in two 6/8 measures, and some in cut-time. Basic drum beats can be played using other drum set elements.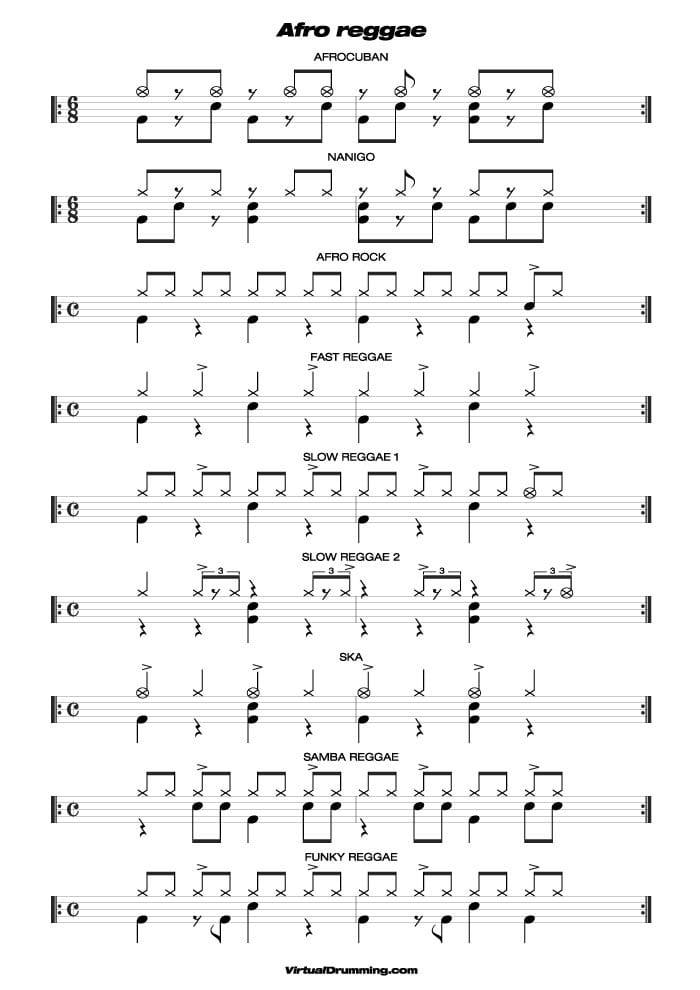 Download

Drum sheet music Afro Reggae drum beats File ZIP


Learn to read the drum sheet music
Drum set elements The graphic symbols of drum set elements in drum sheet music.
Notes and Rests Notes and rests value in drum sheet music.
Tie and Dot Tie and dot in drum sheet music.