Learn to play the drum beats of Funk music
Introduction to the beginner drum lesson: Funk drum beats
The sheet music of this beginner drum lesson shows some basic beats with Funk slow going and accents on the sixteenths.
Funky music spread across america in the '70's as an heritage from Rhythm'n'Blues; funky patterns, with their accented sixteenths, went on to influence Blues, Rock, Jazz and, in more recent times, Dance music and Hip Hop.
The Funk patterns in the drum sheet are made by a 4/4 measure. The score splits the staff in two parts: the upper one is dedicated to the hi-hat, the lower one to the combination of bass and snare drum strokes.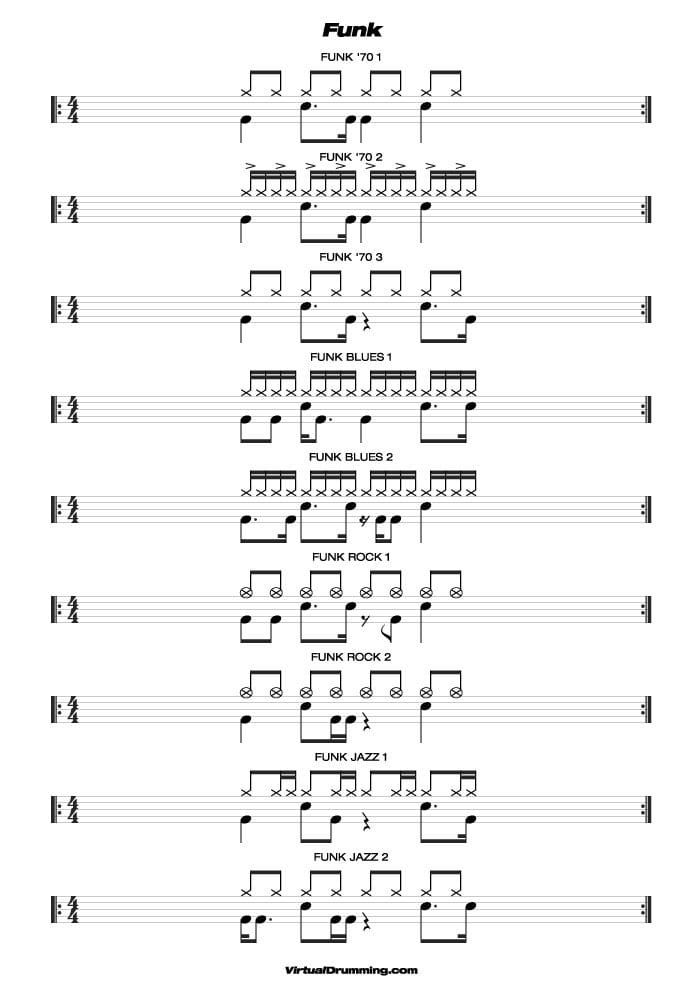 Download

Drum sheet music Funk drum beats File ZIP


Learn to read the drum sheet music
Drum set elements The graphic symbols of drum set elements in drum sheet music.
Notes and Rests Notes and rests value in drum sheet music.
Tie and Dot Tie and dot in drum sheet music.