Single paradiddle on the drum set - Lesson 1
Introduction to the interactive drum lesson: Drumset paradiddle 1
The drum sheet of this lesson about basic drum beats contains various applications of single paradiddle on the drum set.
In this drum lesson the interactive drums play some applications of the first single paradiddle on the drum set elements, with the left hand playing the snare accenting the first stroke of second and fourth fourth and with a steady beat of the right hand on ride cymbal. In the drum sheet the first pattern plays the hands part, the following ones add a different combination of bass drum strokes.
As always in this drumming course, for a deeper study, you can play all the patterns consecutively.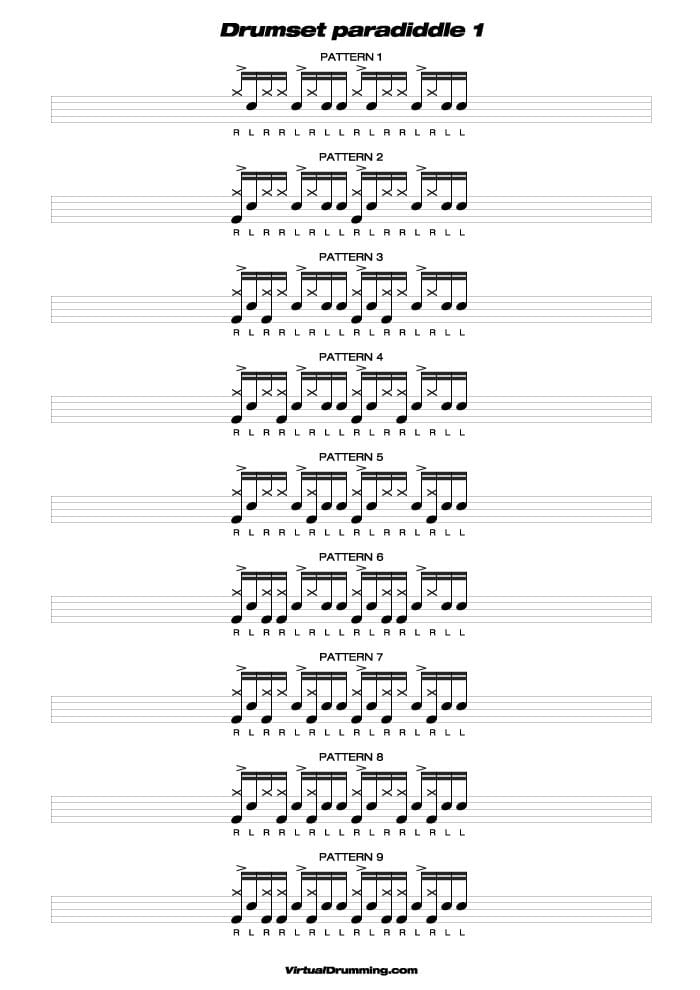 Download

Drum sheet music Drumset paradiddle 1 File ZIP


Learn to read the drum sheet music
Drum set elements The graphic symbols of drum set elements in drum sheet music.
Notes and Rests Notes and rests value in drum sheet music.
Tie and Dot Tie and dot in drum sheet music.