Drum music lessons - Jazz Straight time
Introduction to the Jazz drumming lesson: Straight time 4
These drum music lessons about Jazz drumming end with combinations of single and double strokes on snare and bass drums.
The exercises dealing with cymbal and hi-hat steady playing alternate single and double strokes played by the left hand on the snare drum and by the bass drum. The understanding of the subtle differences between the various combinations in the drum sheet is fundamental.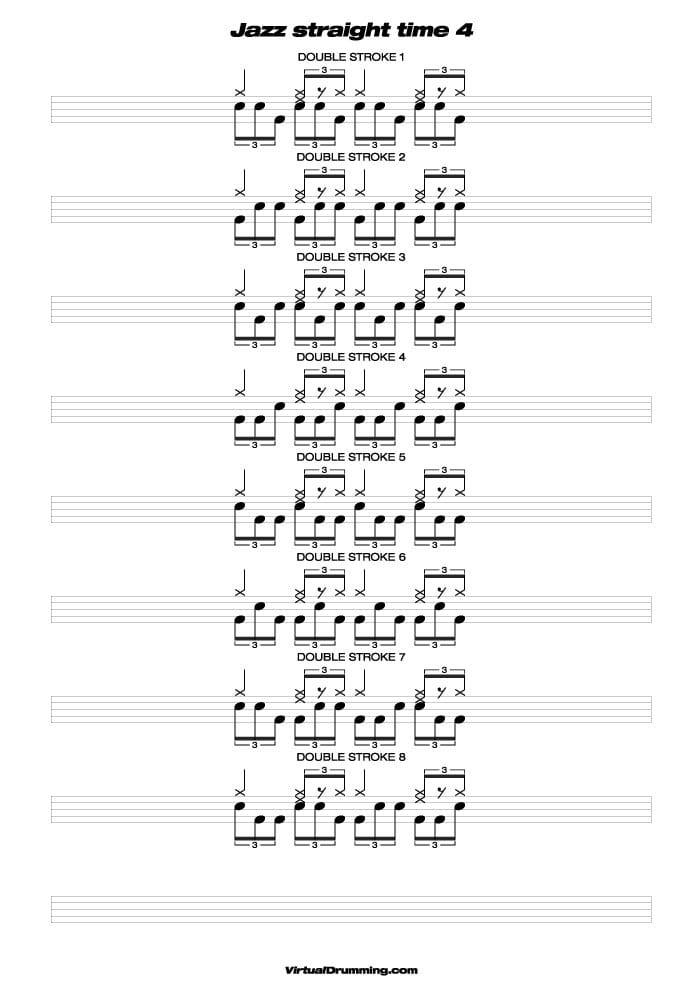 Download

Drum sheet music Jazz Straight time 4 File ZIP


Learn to read the drum sheet music
Drum set elements The graphic symbols of drum set elements in drum sheet music.
Notes and Rests Notes and rests value in drum sheet music.
Tie and Dot Tie and dot in drum sheet music.