Basic Waltz and classic drum beats in 3/4
Introduction to the video drum lesson: Waltz drum beats
In the drum sheet of this lesson dedicated to basic Waltz rhythms, you'll find some traditional Waltz drum beats in 3/4.
This drumming class presents various rhythms based on a 3/4 measure, a classic time signature much common in Europe since the XVI century (as in the Mazurka from Poland) and even more popular, later on, thanks to the Viennese Waltz.
To this day these rhythms are ever-present in dancehall orchestras and Italian bands repertory.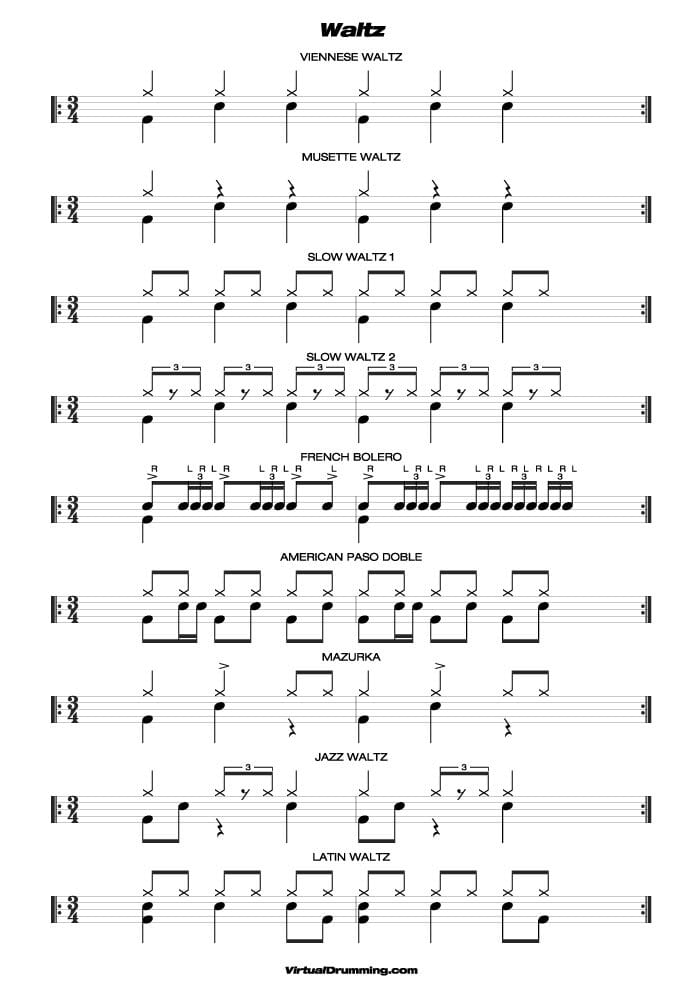 Download

Drum sheet music Waltz drum beats File ZIP


Learn to read the drum sheet music
Drum set elements The graphic symbols of drum set elements in drum sheet music.
Notes and Rests Notes and rests value in drum sheet music.
Tie and Dot Tie and dot in drum sheet music.