Practising one hand at a time, training routines
Introduction to the video drum lesson: Alternate hands 1
The sheet contains training routines to practice separately with right and left hand only using the snare drum or a pad.
An important part of the drums practice must be dedicated to one hand drumming, trying to keep, as much as possible, the same approach with both hands. The training routines of this drum lesson are only some of many exercises that you can play to reach a balanced development of both hands drumming skills.
You should play every pattern in the drum sheet slowly at first, increasing the speed only when you find precision and equality of the strokes, and the maximum looseness. After you have learnt them singularly, you should play all the nine exercises consecutively.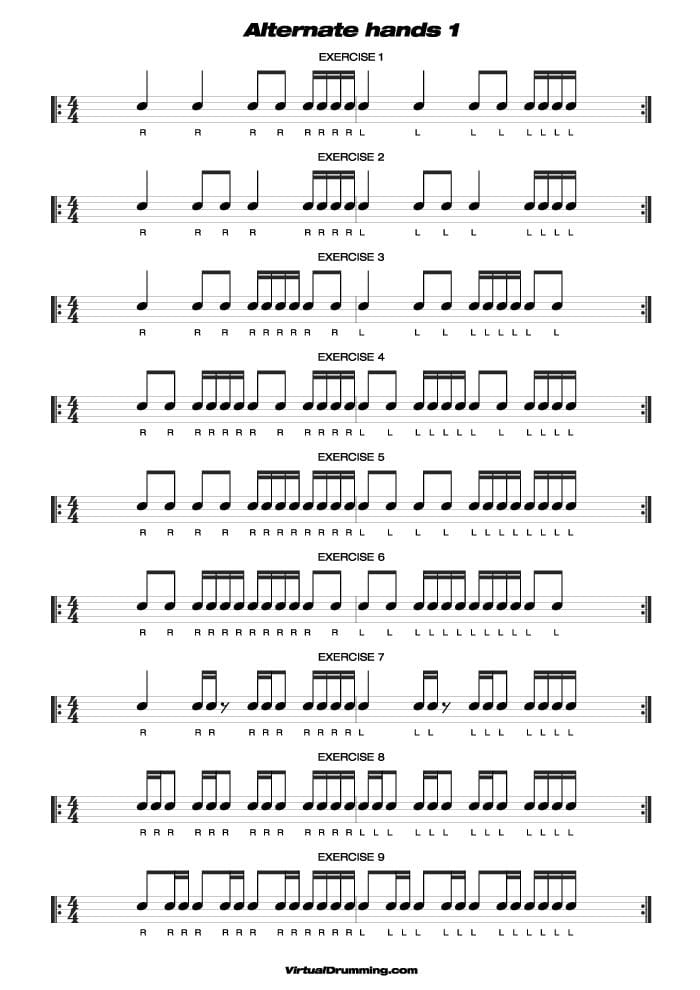 Download

Drum sheet music Alternate hands 1 File ZIP


Learn to read the drum sheet music
Drum set elements The graphic symbols of drum set elements in drum sheet music.
Notes and Rests Notes and rests value in drum sheet music.
Tie and Dot Tie and dot in drum sheet music.